JUN Slider Pro is an extension for Joomla! that helps users create slideshow easily with layer, data delay time and easy to style. There are lots of parameters and you can set them easily. This awesome module is responsive and seo optimized. It is totally compatible with Joomla 3.x, easy to install and a perfect solution for you to create your own slideshow module on joomla.
First user need upload image gallery of portfolio.
After upload images you need insert image data
First you need insert data for title and description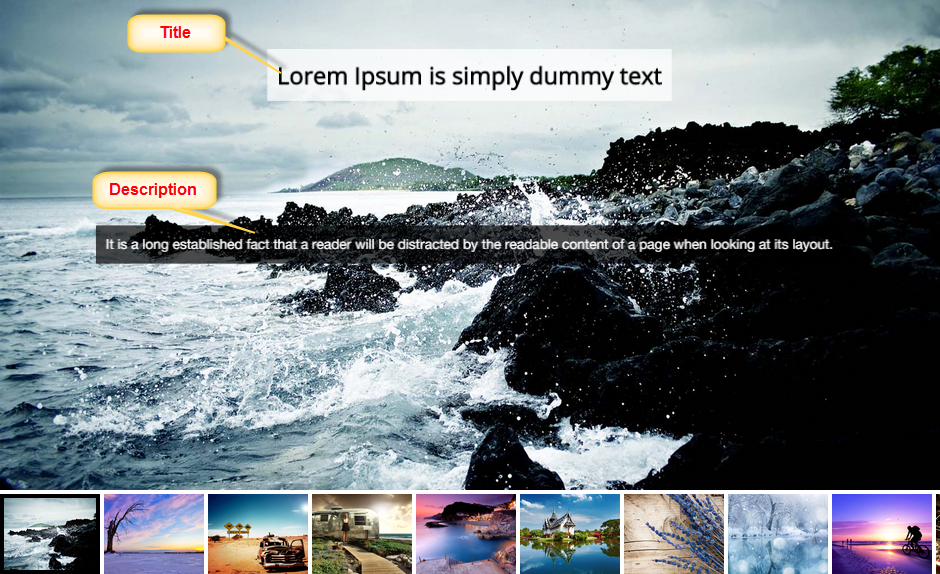 You should notice about three important options
- Title: Insert title text
- Title size: you can select size of title from H1 to H6
- Title data transition: you can choose direction layer title appear
- Title data delay: delay time after image loaded
- Title position, data horizontal, data vertical you can see the image below to understand:
Title Position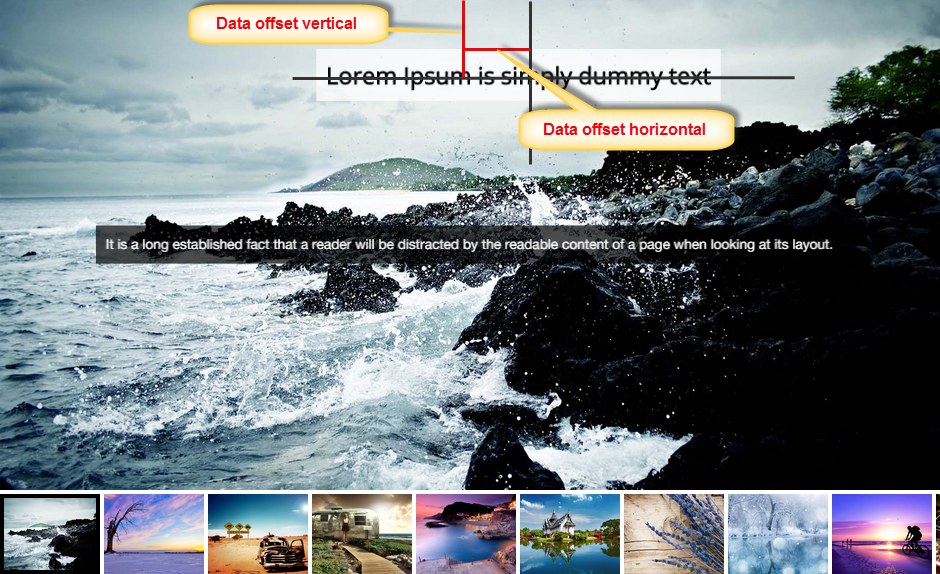 Data offset Horizontal and vertical
Similar as insert data for title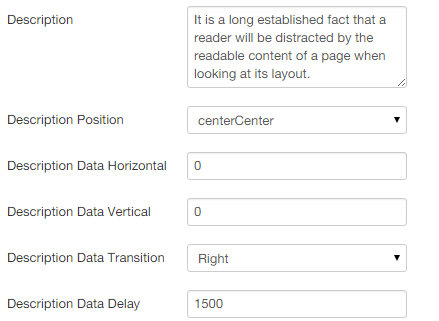 After setup data for images gallery you need configure slide options
From here you can configure style css for slideshow as title and description. You can easily choose color for them.