JUN Portfolio Pro
---
created: 08/17/2015
latest update: 08/17/2015
by: JoomlaSun
JUN Portfolio Pro is an extension for Joomla! And is a full version of JUN Portfolio with load more items functions that helps users create a portfolio easily with filter, lightbox effect, page details and tags and loadmore items function.
There are lots of parameters and you can set them easily. This awesome module is responsive and seo optimized.
It is totally compatible with Joomla 3.x, easy to install and a perfect solution for you to create your own portfolio on joomla.
First user need upload image gallery of portfolio pro.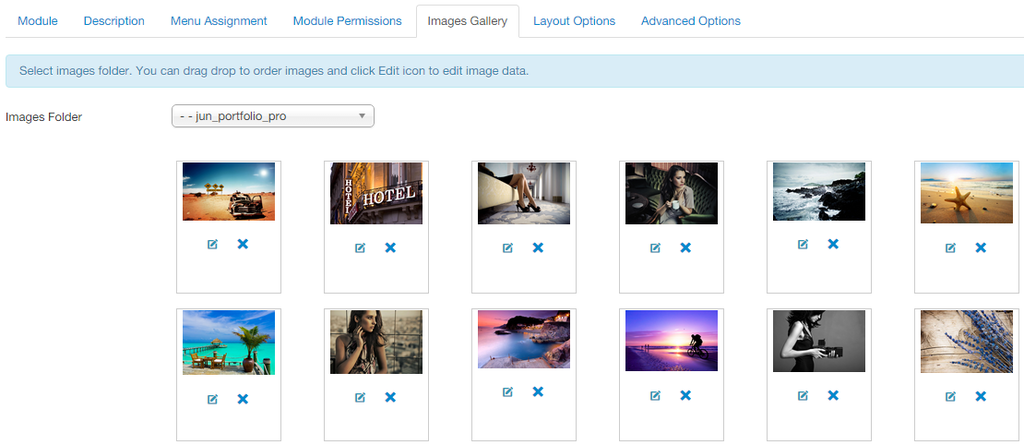 After upload images you need insert image data
After setup data for images gallery you need configure layout options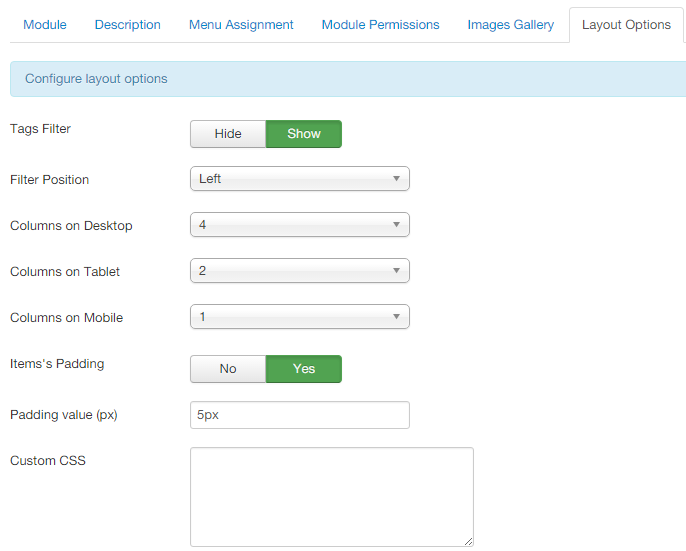 Layout options have many options. You can easy understand about options when hover on label of option.
From here you can set number of items to display when page load and load more items, show/hide content of items as have title, description ,… or have only image.