JUN Notice Bar is an extension for Joomla! that helps users create notification bar easily with unlimited messages and easy to style with many options at back-end.
There are lots of parameters and you can set them easily. This awesome module is responsive and seo optimized.
It is totally compatible with Joomla 3.x, easy to install and a perfect solution for you to create your own notification bar module on joomla.
First user need configure basic option of notice bar. All description about option you can easy to understand by hover on label of option.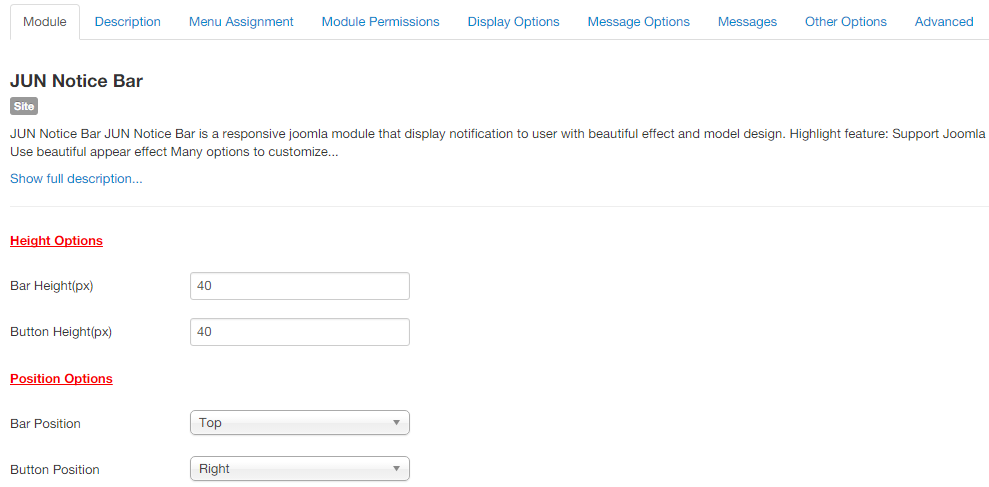 From here user can configure options about theme, color,… You can also set Cookie on or off to save state of notification bar.
In this tab you can configure all options about message as font-size, font-color, delay speed,…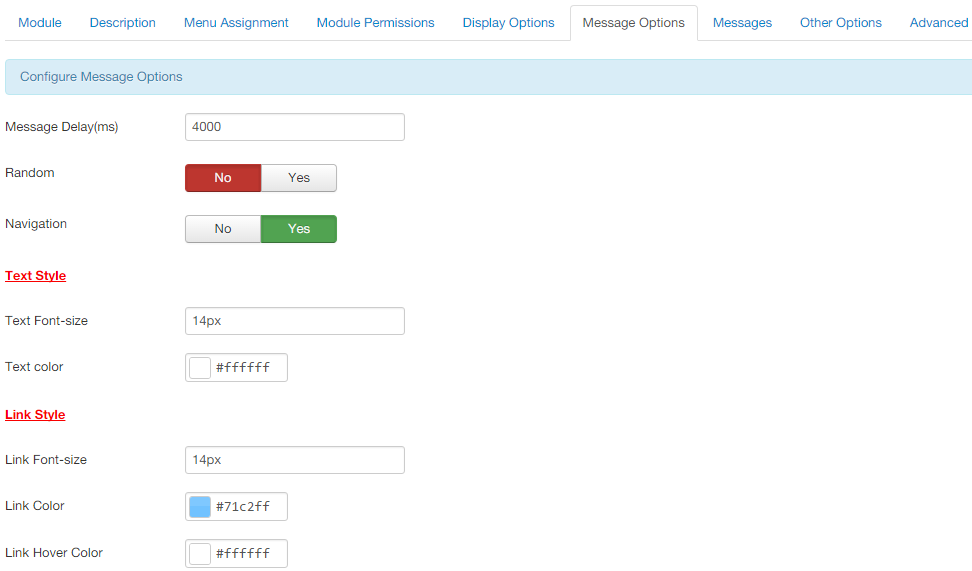 You can insert unlimited messages to display from here.
Note: You must use slashes if have quote in messages and also don't use Enter to break line here.

You can use head text for notice bar